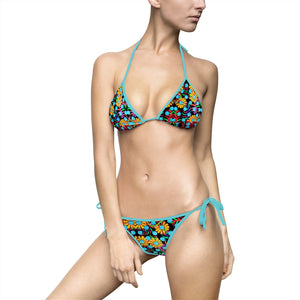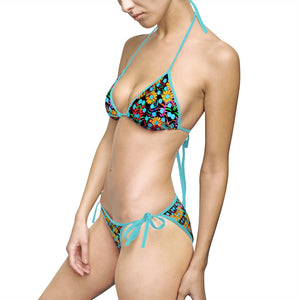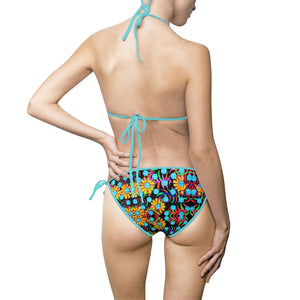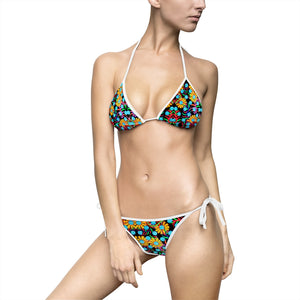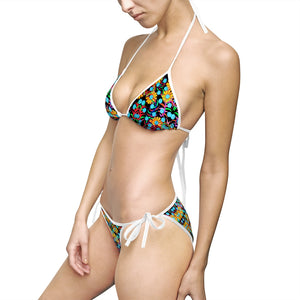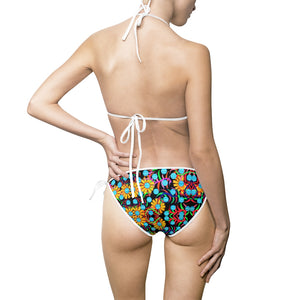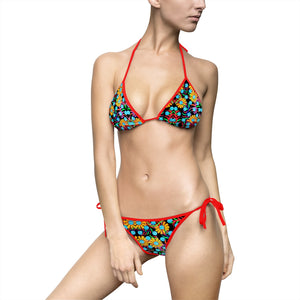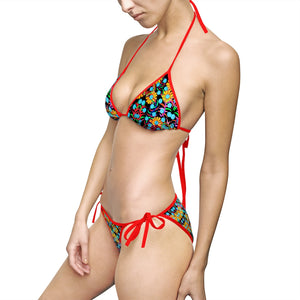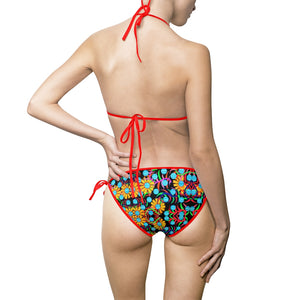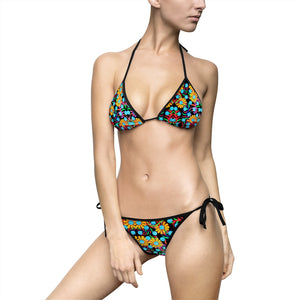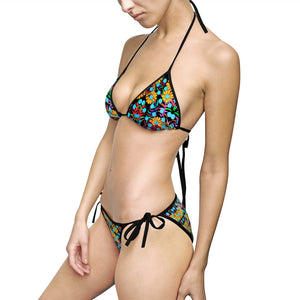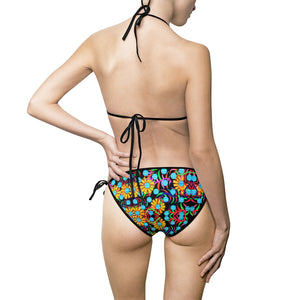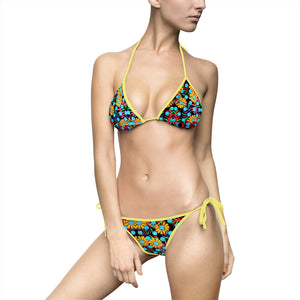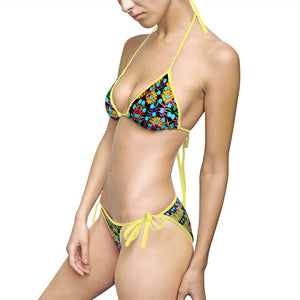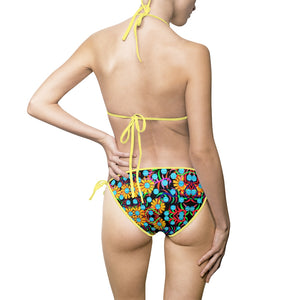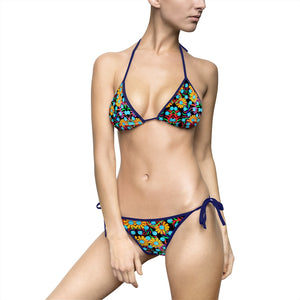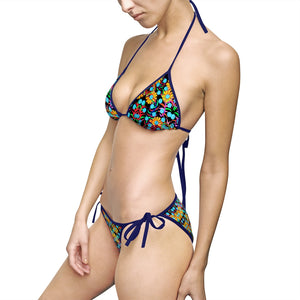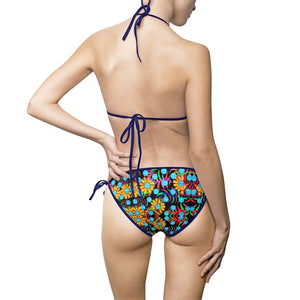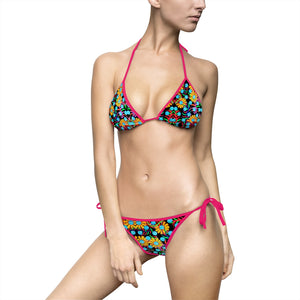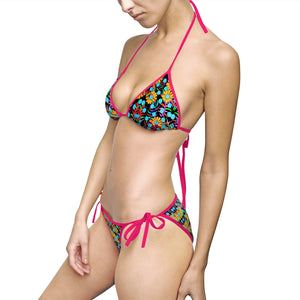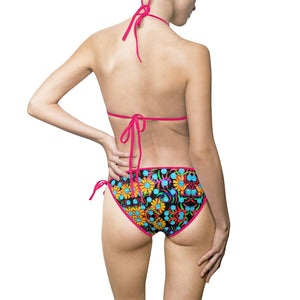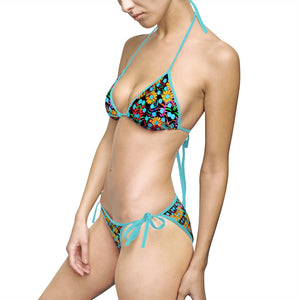 Black Sunflower Bikini
The RARA 2 pc. bikini set is a fuss free, adjustable option to meet all your beach & pool needs. Designed to be completely size inclusive & with fun strap colour options, it's as ready to hit the beach as you are! We've used heat sublimation technique which doesn't let the colours fade. Pick your size, pick a strap color from the table & head out to have an insta perfect moment! 
ps: Tag your looks @rarabyrashnaz on IG & get a 12% off on your next purchase!
.: 83% Nylon 17% Spandex
.: Sizes upto 5xl
.: Two piece swimsuit
.: Elastic straps
|   | S | M | L | XL | 2XL | 3XL | 4XL | 5XL |
| --- | --- | --- | --- | --- | --- | --- | --- | --- |
| US Size | 2 | 4 | 6 | 8 | 10 | 12 | 14 | 16 |
| Euro Size | 32 | 34 | 36 | 38 | 40 | 42 | 44 | 46 |
| Bust Width (half), in | 16.30 | 17.09 | 17.87 | 18.78 | 19.45 | 20.24 | 21.02 | 21.81 |
| Cup Height, in | 6.38 | 6.69 | 7.01 | 7.28 | 7.52 | 7.83 | 8.07 | 8.39 |
| Hip Width (front), in | 8.07 | 9.06 | 9.45 | 10.04 | 10.63 | 11.22 | 11.81 | 12.40 |
| Hip Width (back), in | 11.02 | 12.20 | 12.60 | 12.80 | 13.39 | 13.98 | 14.57 | 15.16 |
| Bottom Height (front), in | 7.48 | 7.87 | 8.86 | 9.06 | 9.45 | 9.84 | 10.24 | 10.63 |
| Bottom Height (back), in | 8.66 | 8.86 | 9.25 | 9.84 | 10.43 | 11.02 | 11.42 | 12.20 |