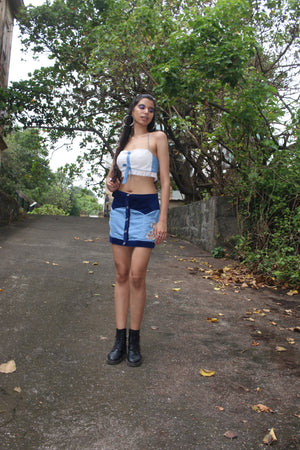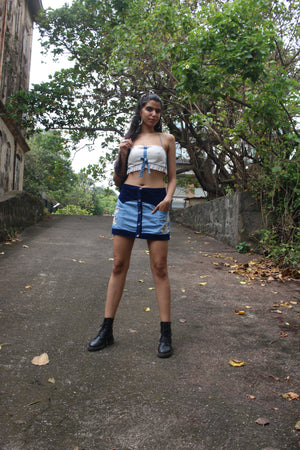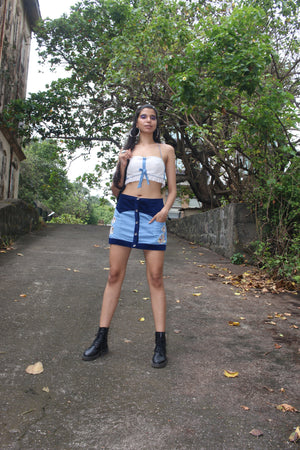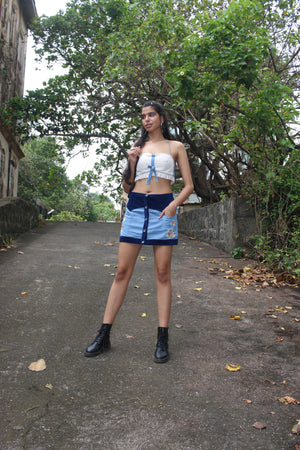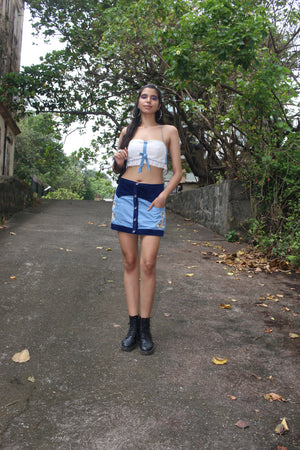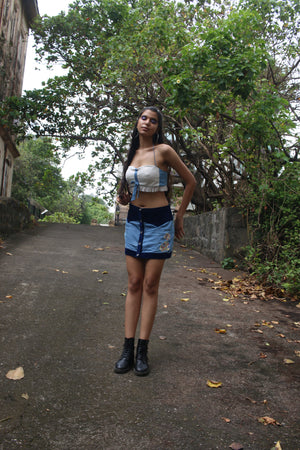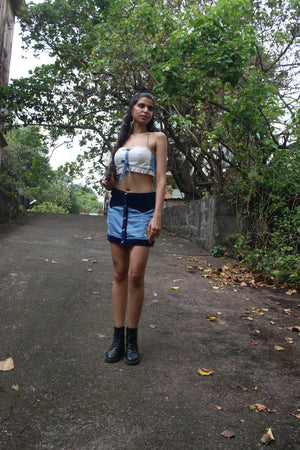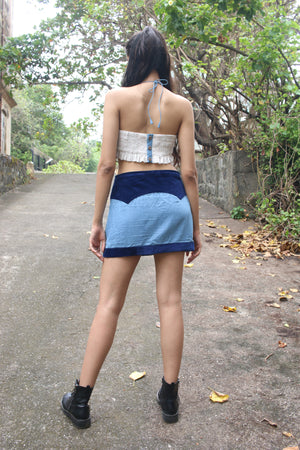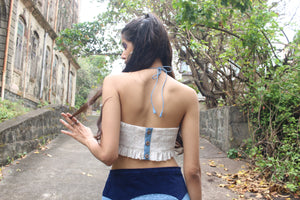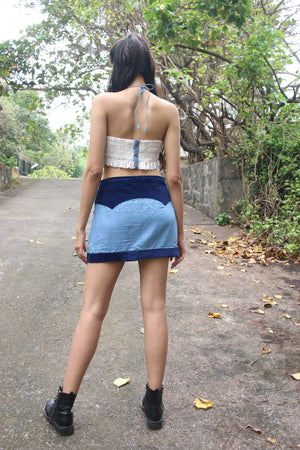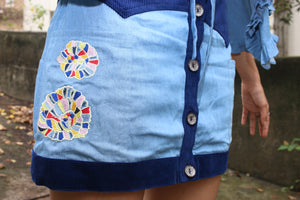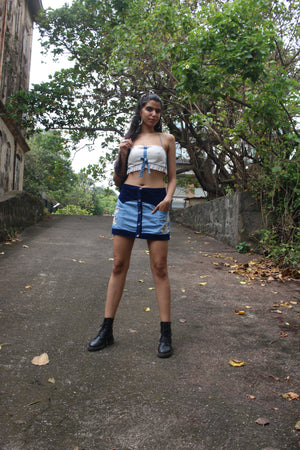 Blue Ethical Denim & Courdroy Skirt & Crop Set
The 'WOODSTOCK' collection skirt & crop top set is made from wispy & lightweight ethically produced denim & mulmul made in India. 
The skirt features a classic courdroy pannel, true to the 60-70s era with embroidered pockets in our wildflower cutwork motif.
The crop top is meticulously detailed with denim pannels on the side, back button closure, halter neck, bow detail & smocking in the back for a versatile fit.