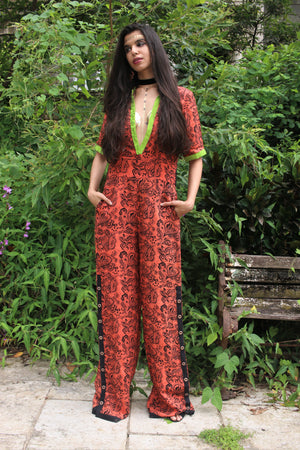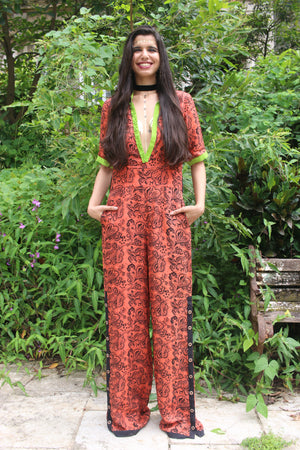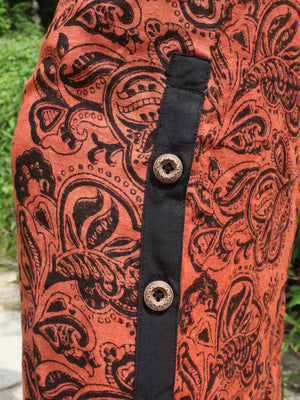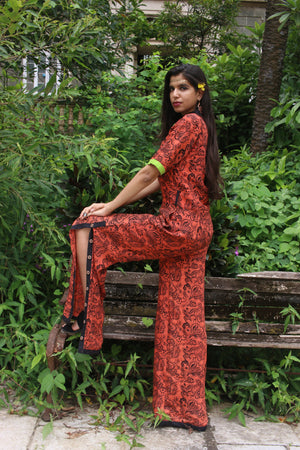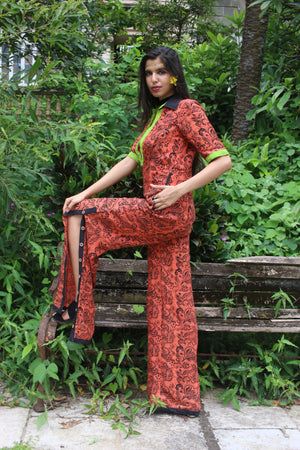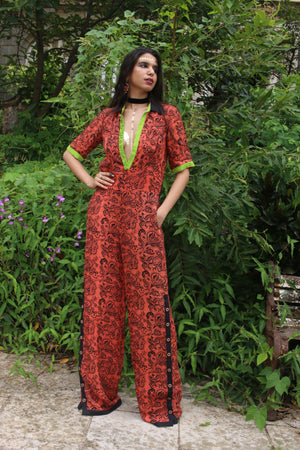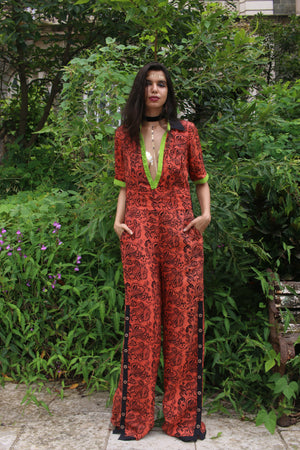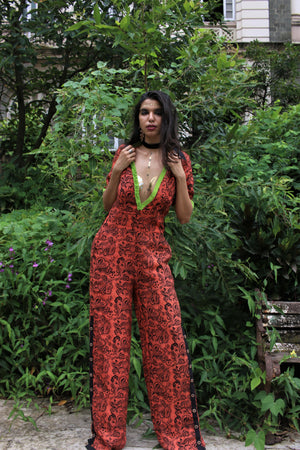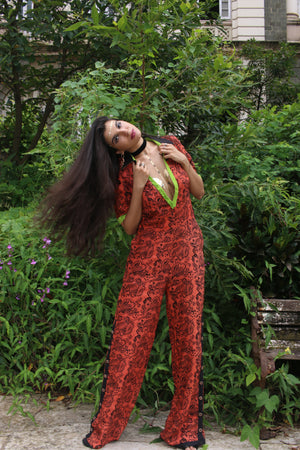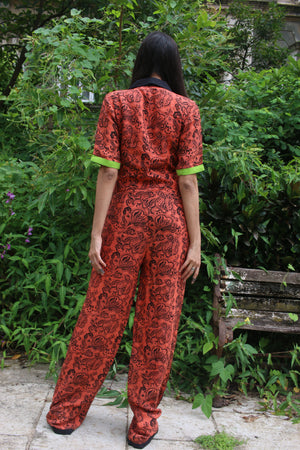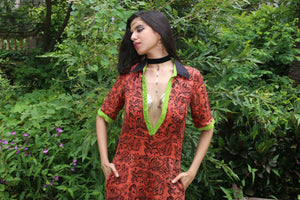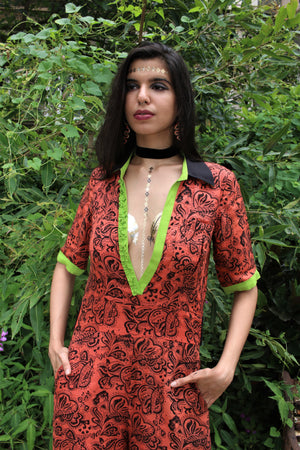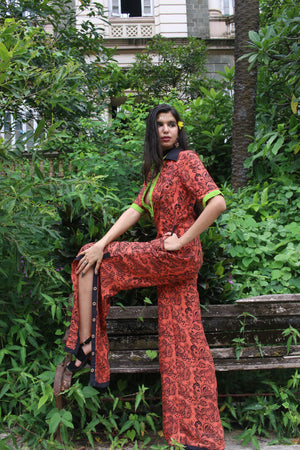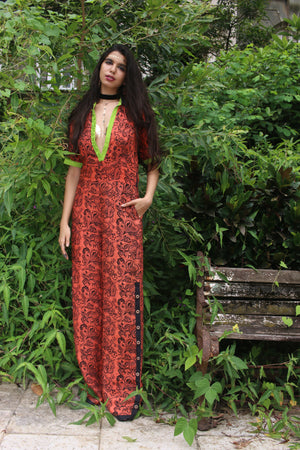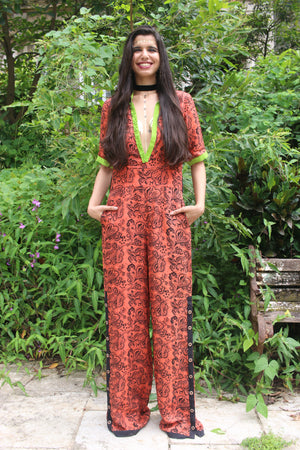 Orange Paisley Handloom Linen Block Print Jumpsuit
Capturing the essence of our 'WOODSTOCK' collection, this paisley block printed jumpsuit is a stellar floor sweeping showstopper outfit to have, own & flaunt! Made in India, using 100% natural dyes & block printed with 2 different strokes of outline & colour fill.
The orange has been derived from flowers & alum while the black comes from iron. The plunge neck in contrast lime green is accentuated with a frill, the sharp collar highlights the neck in black cambric & the functional placket on the leg seam has wooden buttons in brown. It is lined with mulmul a wispy cotton highly, absorbant fabric & the jumpsit is in 100% handloom linen.